Calorie On Menus; Wednesday, 4 July 2012
The Food Safety Authority of Ireland (FSAI) today published the findings of its national consultation on displaying calories on menus in Ireland. Calories on Menus in Ireland – a Report on a National Consultation was launched today by Dr James Reilly T.D., Minister for Health. It recommends the introduction of a calorie menu labelling scheme for food service businesses. The report also recommends that the scheme should be operated on a voluntary basis initially to allow a period of time for the development of a system, including technical tools, to support the food service sector. The FSAI's consultation, which was undertaken in February 2012, called for opinions on calorie on menu labelling and received over 3,300 submissions from consumers, food businesses, health professionals and other interested parties. Almost 80% of responses (over 2,600) were from consumers.
The calorie on menu scheme is intended to empower consumers to make more informed choices when purchasing foods from food service outlets such as restaurants, bars and cafés. The report's findings reveal an overwhelming demand by consumers (96%) for calorie menu labelling in all or some food outlets, with 89% saying that calories should be displayed beside the price of food and drink items on the menu. When asked whether calorie labelling should apply to outlets serving alcoholic drinks, 84% of consumers said calorie labelling of alcoholic beverages should apply in all or some outlets.
Nearly three in four food service businesses (73%) were in favour of calorie menu labelling in all or some food establishments. However, when considering the technical aspects of implementing such a scheme, the numbers of food businesses in favour of calorie menu labelling fell to just over 50%. The main concerns food businesses have revolve around their lack of expertise to calculate calorie content of the food they sell, the potential cost, and the time involved in implementing calorie menu labelling. Taking these concerns into account, the FSAI recognises that appropriate levels of technical support for food businesses will be essential in addressing barriers for implementation. As such, the FSAI recommends that food service businesses should be provided with some assistance in implementing the scheme, such as the technical tools and training to calculate calories in single food portions.
Speaking at the launch today, Dr James Reilly T.D., Minister for Health said, "I have prioritised calorie posting on menus as one of the key initiates that will have a positive impact in addressing the problem of our rising levels of overweight and obesity, and as a means of educating the general public on the calorie content of food portions. It is a simple concept that will help consumers make healthier choices, eat smaller portions and enjoy food without over-eating. It is essential to recognise that a small, but sustained positive change in the eating behaviour of a large number of individuals can have a major effect on our obesity crisis and I strongly believe that calorie menu labelling offers this potential."
Also speaking at the launch today, Dr Mary Flynn, Chief Specialist Public Health Nutrition, FSAI said, "Calorie menu labelling is a huge step forward for obesity prevention in Ireland. It represents a rare opportunity for health-related interaction between consumers, food businesses and public health bodies. Calorie menu labelling empowers consumers to make better choices and creates a demand for healthier food in smaller portions from food businesses. Public health bodies, such as the FSAI, facilitate the process by ensuring calorie labelling is applied according to best practice, so information is accurate and easily understood by consumers. Such health promotion strategies, which allow for concerted action between consumers and the food industry, are critical if we are to overcome the enormous threat to our health posed by spiralling obesity rates."
"When food and drinks are prepared outside the home, the consumer does not know what ingredients are used and how they are prepared, so calorie menu labelling is vital if people are to make more informed choices about what they eat. When you consider that almost a quarter of the calorie intake of Irish adults under the age of 65 is consumed outside the home, the food service sector can potentially play a very positive role in promoting more health-conscious and informed food choices among consumers. Calorie menu labelling will enable people to see the amount of calories in the food and drink on sale and this information will be clear and easy to read. This will be of enormous benefit to consumers looking to make healthier choices," said Dr Flynn.
The FSAI recommends that, during the introductory voluntary phase, detailed procedures should be developed that are flexible enough to accommodate the diversity of food service outlets in Ireland. During this initial period, the scheme should be fully evaluated, including an assessment of compliance with best practice guidance on calorie menu labelling and accuracy of information on the calorific value of foods and beverages on sale in food service outlets.
It is recommended that industry-wide best practice guidance be adopted for labelling of calories on menus involving four key principals:
Principle 1 – displaying calorie information on ALL standard food and drink items sold
Principle 2 – displaying calorie information clearly at the 'point of choice' (wherever the food or drinks are described and placed beside the price in the same prominence)
Principle 3 – displaying calorie information in terms of the amount of calories in a portion or a meal
Principle 4 – displaying information about how many calories average people need in a day so that people can make sense of the calorie menu labelling values
In addition to the recommendations stemming directly from the national consultation process, the report recommends that the FSAI and the Food Standards Agency Northern Ireland should continue their current collaboration with a view to introducing a harmonised calorie menu labelling scheme across the whole island of Ireland. This would provide significant advantages for both food businesses and consumers: for food businesses operating in both jurisdictions, there are cost and time savings to be realised in a harmonised system; while, for consumers, particularly those in border areas, a harmonised system would facilitate better understanding and use of the calorie information provided.
95% Customers Want Calorie Data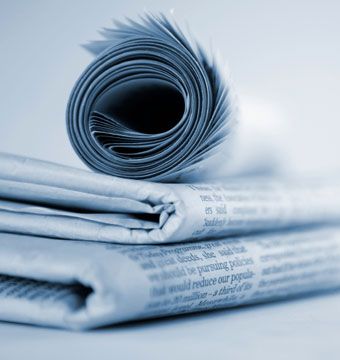 The Minister for Health, Dr. James Reilly, has called on all food service businesses to display calories on food and drinks served in Ireland. Calories on menus helps people make healthier choices. Over 95% of consumers in Ireland want calories on menus
Speaking at the Launch , Minister Reily said "Voluntary for now, but if people don't come to the party, I will legislate"